Perfect way to eat more greens!
Let's be honest, it can be difficult to get excited about eating your greens...

---
...but you can get excited about this recipe! So simple and so tasty while still being packed full of goodness.
This is a great easy dinner option for those nights where you don't want to spend much time cooking. It takes very little effort but is surprisingly bursting with flavour.
You can use any type of greens in this recipe, but we prefer baby spinach because it is just the most convenient.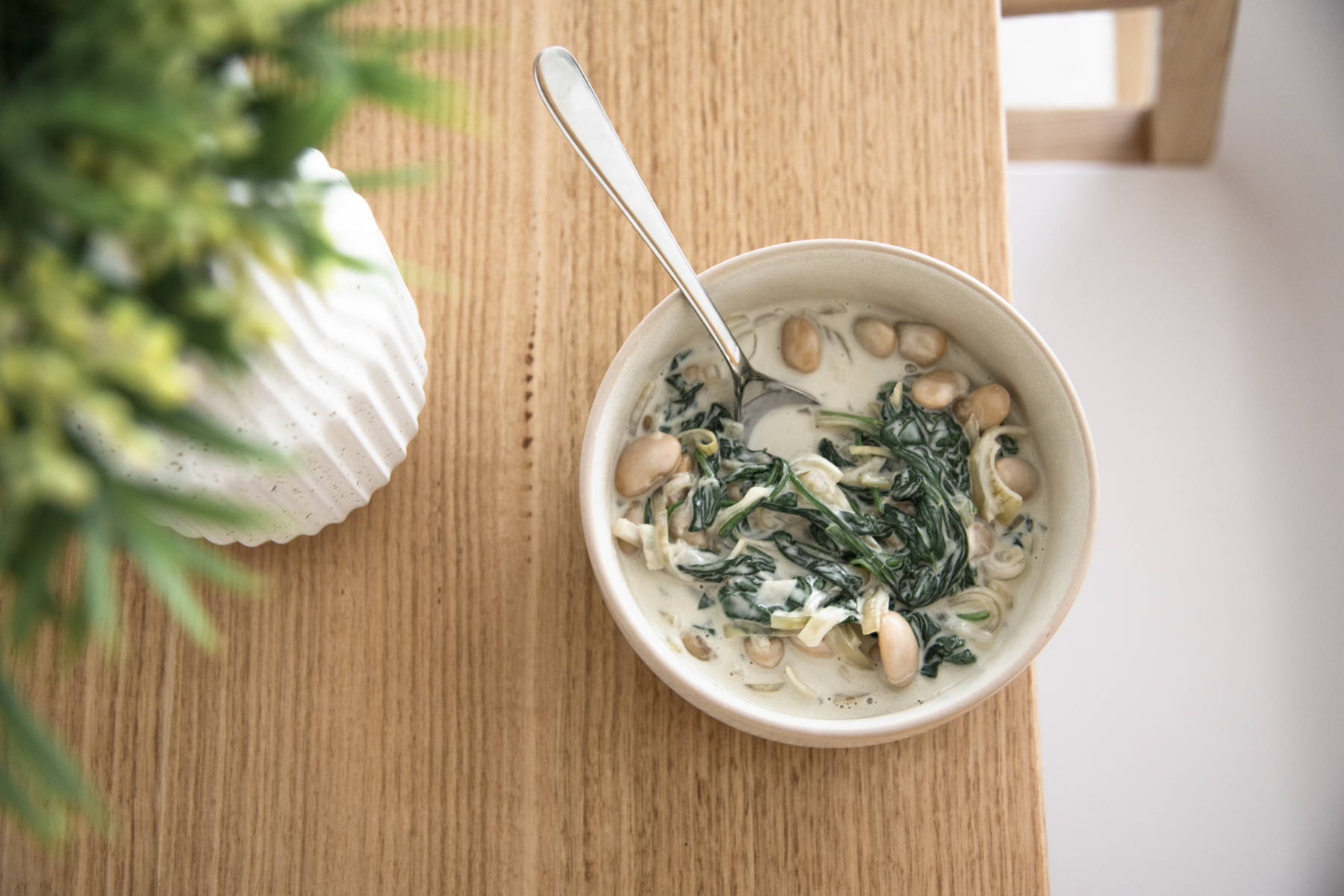 Who knew eating healthy could taste this good?

A comforting meal that can be whipped up in under half an hour!
The ingredient in this recipe highest in magnesium is the spinach.
This recipe also contains white beans, which are a nutritional powerhouse! They're packed with fiber and protein and also contain micronutrients, including folate, magnesium, and vitamin B6.
1 cup of spinach contains a whopping

157mg of magnesium!
Serves 2-3 people  Gluten Free, Vegan
1 tbsp olive oil
1 brown onion, sliced
2-3 cloves garlic, crushed
400g tin coconut cream
1 1/2 cups cooked white beans
4 cups spinach
1 tsp salt to taste
Add the olive oil, onion and garlic into frying pan
Stir until onion starts to turn light brown
Add in the coconut cream, beans and spinach.
Cook on medium heat until the spinach has wilted and cooked through.
Season with salt and eat up!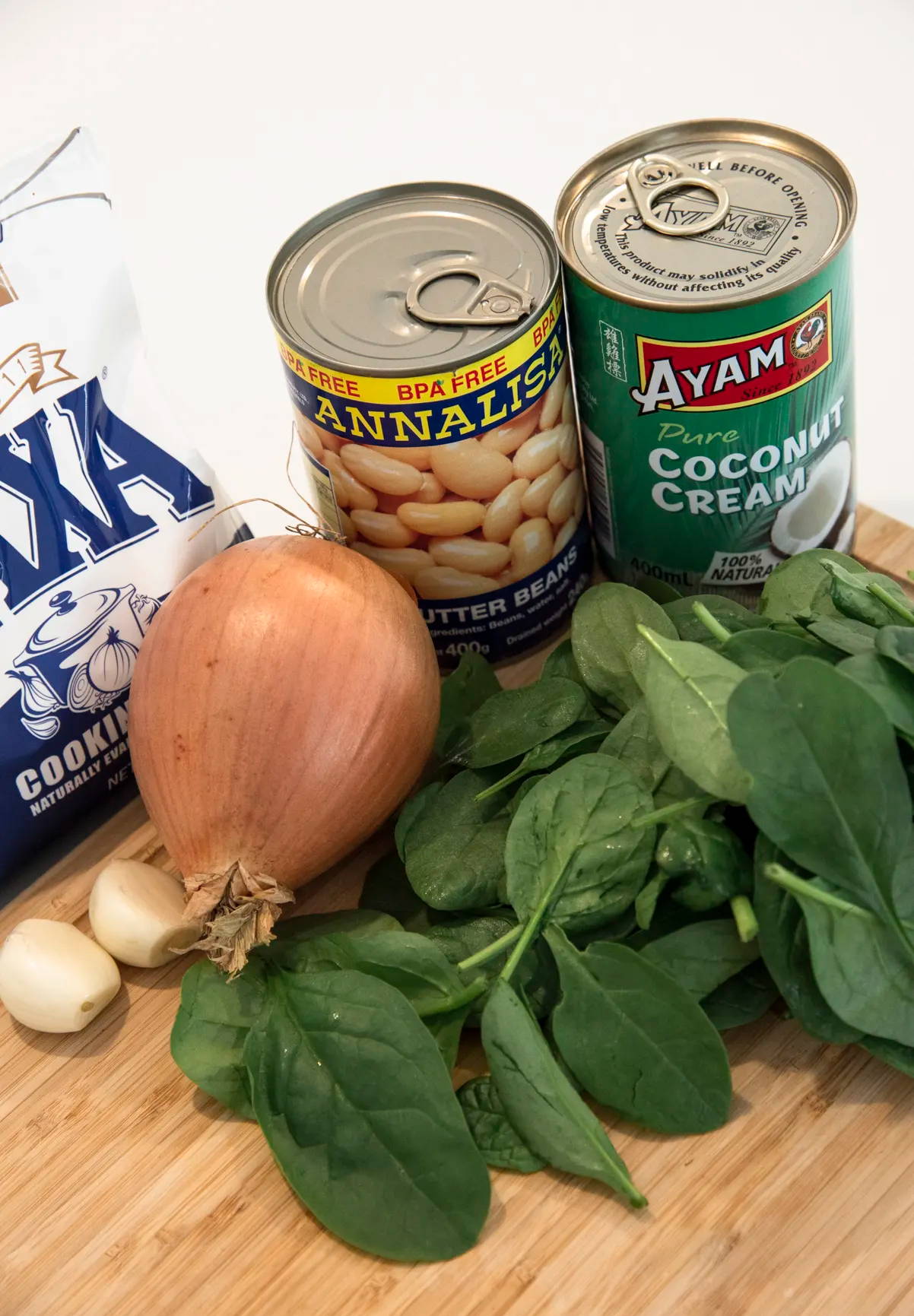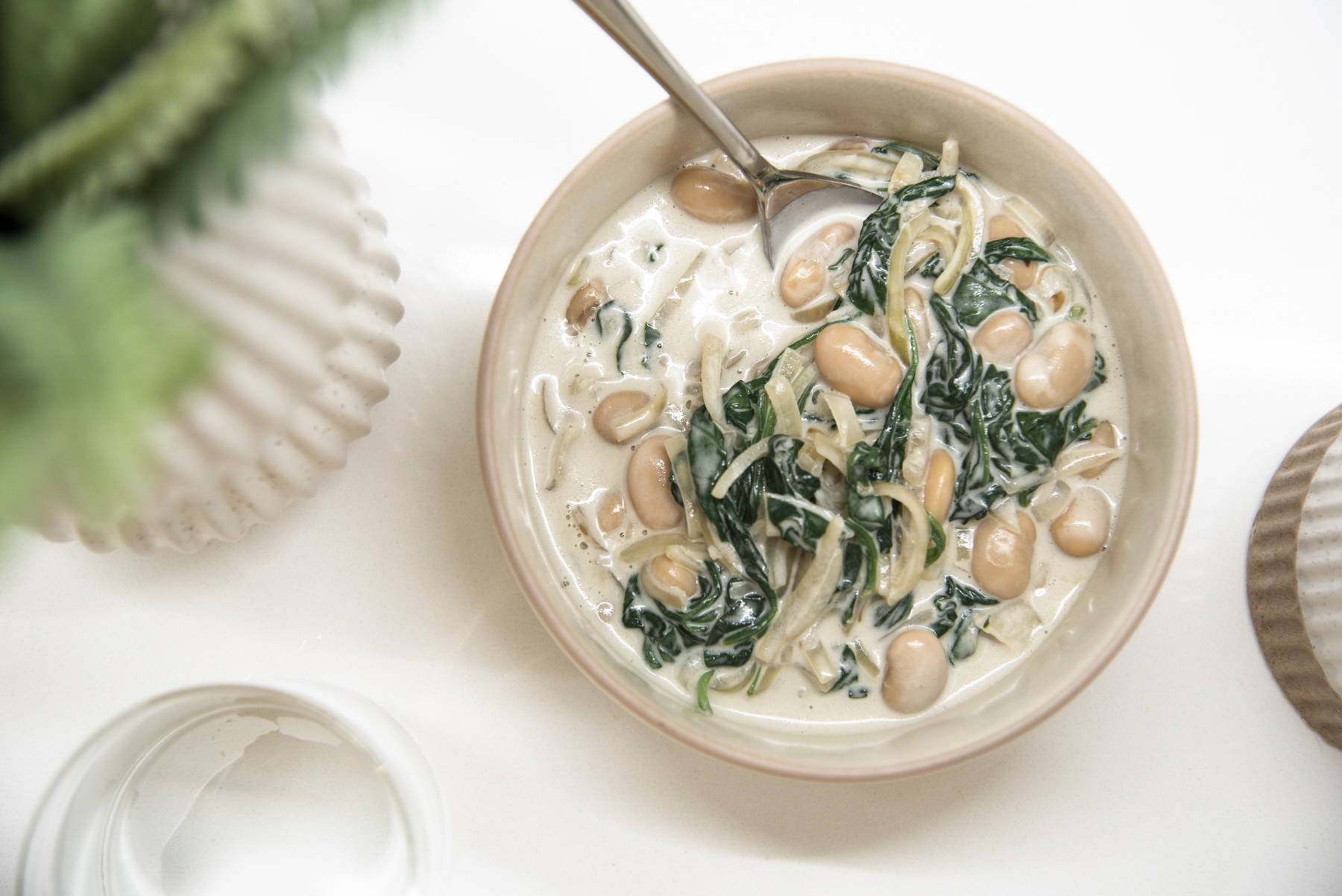 ---
We hope you love this dish as much as we do.
Be sure to tag @amazingoilsmagnesium if you choose to make this yourself!