Magnesium Rich Brownie Recipe
Gluten Free, Sugar Free Brownies
Eating a balanced diet of magnesium-rich foods is a great way to get extra magnesium in your day to day.

---
We wanted to share with you a delicious and completely guilt-free brownie recipe - these are the perfect snack to have before bed to help give you that magnesium boost as you go to sleep.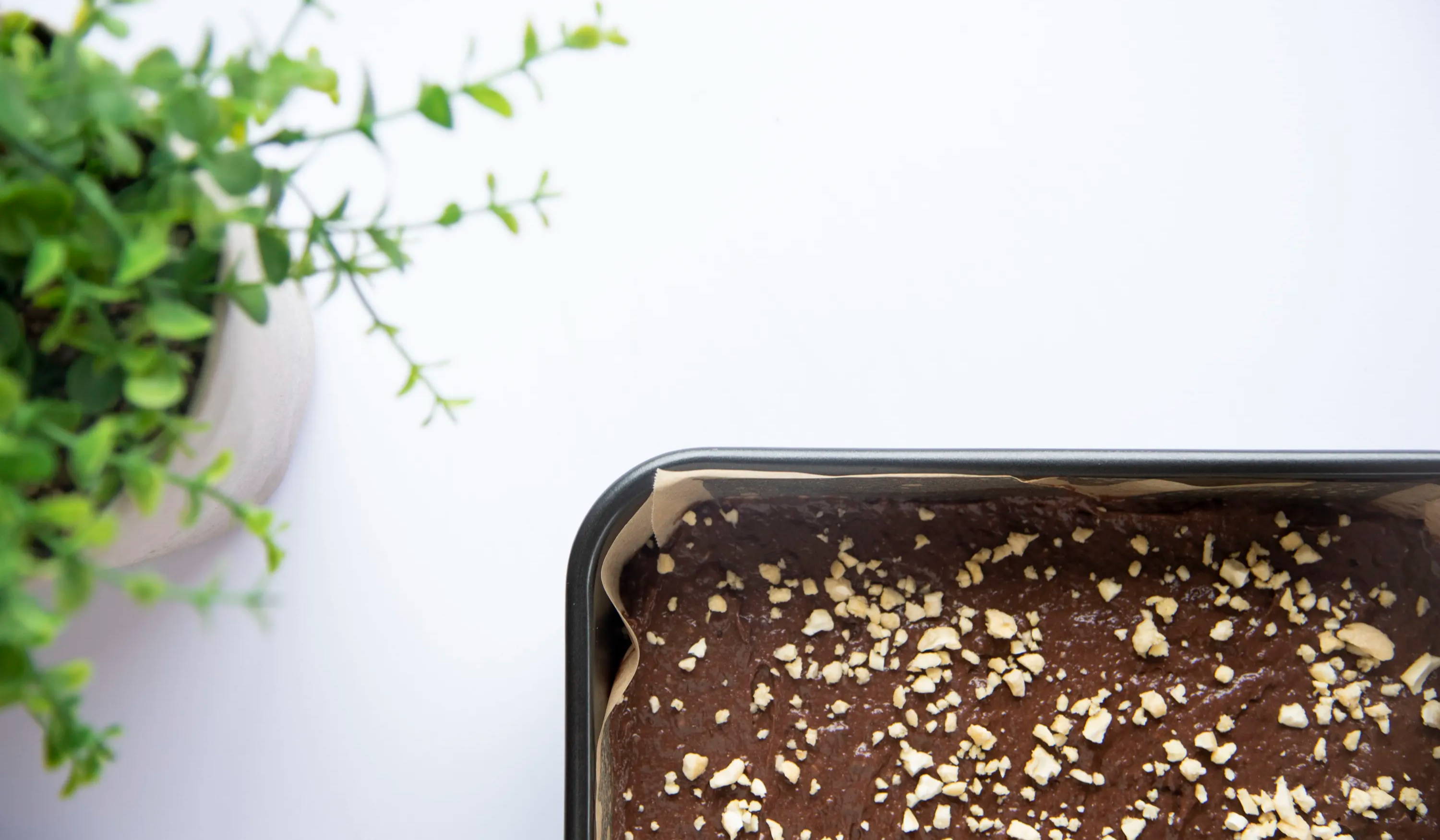 Want to improve your mood, memory and sleep by EATING BROWNIES?
Yes, you read that correctly!
These magnesium dense brownies could actually help you get a better nights sleep.
Ingredients in this recipe that are high in magnesium include cacao, almonds, cashews and chia seeds.
This recipe is also vegan, gluten free and sugar free!
Most people (70-80%) are magnesium deficient!
- Carolyn Dean, M.D., N.D. -
Makes approx. 9.  Gluten Free, Sugar Free, Vegan
1 tbsp chia seeds
4 tbsp water
¾ cup coconut oil
¾ cup coconut sugar
½ cup maple syrup/agave nectar
1 ½ tsp vanilla extract
1 ½ tsp baking powder
½ tsp sea salt
¾ cup cacao powder
1 cup gluten free flour
½ cup almond meal
¼ cup almond/coconut/soy milk (more or less as needed)
¼ cup crushed cashews (optional)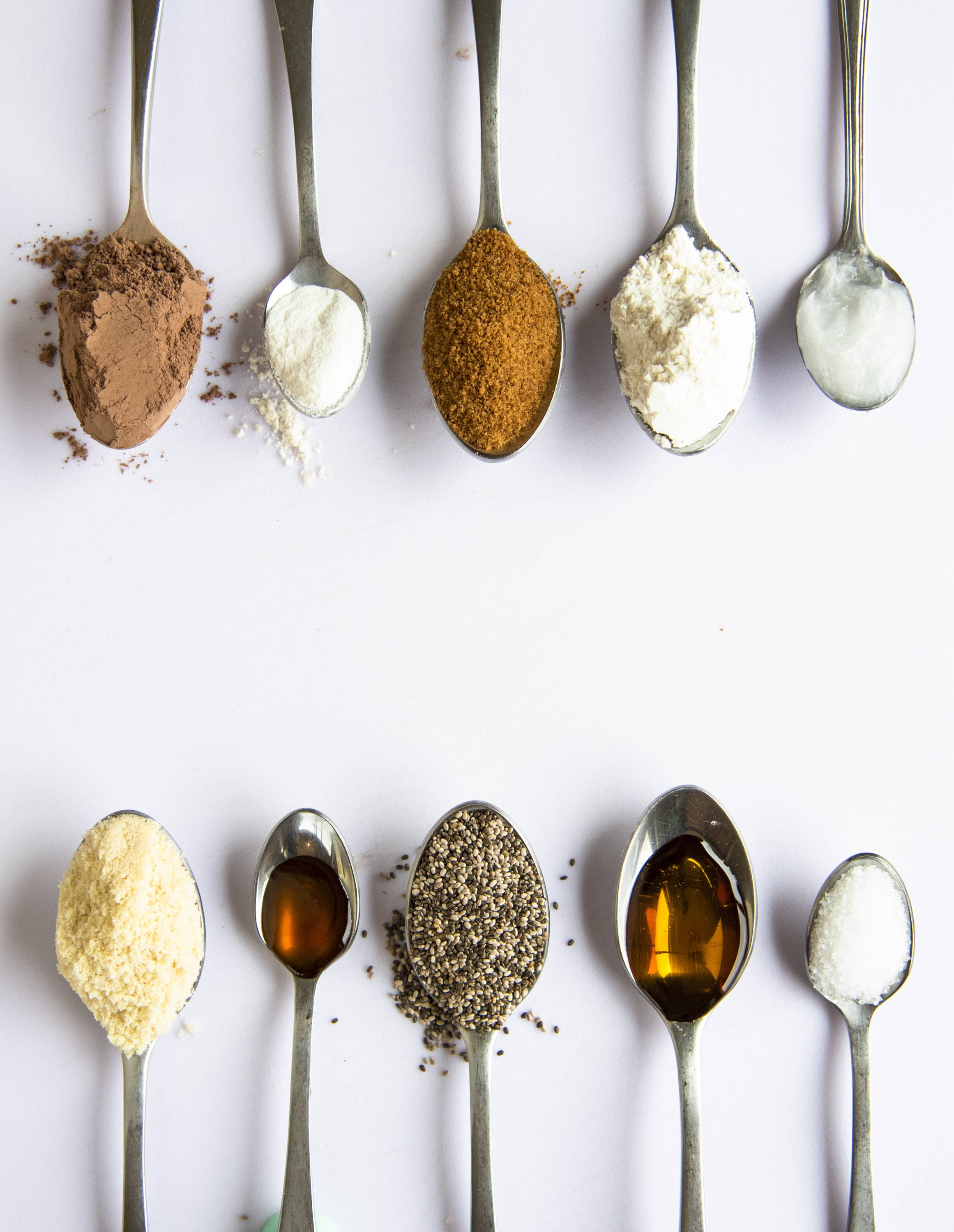 Preheat oven to 180 C
Lightly grease a brownie tin with coconut oil, preferably 9" x 9", then line with parchment paper. (oil helps the paper stick to the sides)
Blend chia seeds into a powder and mix with the 4 tbsp of water. Set aside to thicken
In a large mixing bowl, add the melted coconut oil, coconut sugar, maple syrup and vanilla extract.
Whisk thoroughly to combine and start dissolving the coconut sugar
Add chia seed mix and whisk once more to combine
Add baking powder, sea salt and cacao powder and whisk
Add gluten free flour and almond meal and fold in with a spatula until just mixed.
If your mix seems a bit dry, add in your milk of choice here and lightly fold until just combined.
Add batter to prepared baking dish and spread into an even layer with spatula
Sprinkle crushed cashews on top if desired
Bake for approximately 20 minutes, or until the edges appear dry and slightly fluffy. Check the center is no longer wet or sticky
Remove from oven and let cool for at least 30-40 minutes (the longer cool time, the less fragile the brownie will become)
Gently lift out of the pan and using a sharp knife, cut into the desired number of squares.
Store cooled leftovers in airtight container in fridge for up to a few days (if they last that long in your house!). Alternatively they will keep in freezer for up to a month.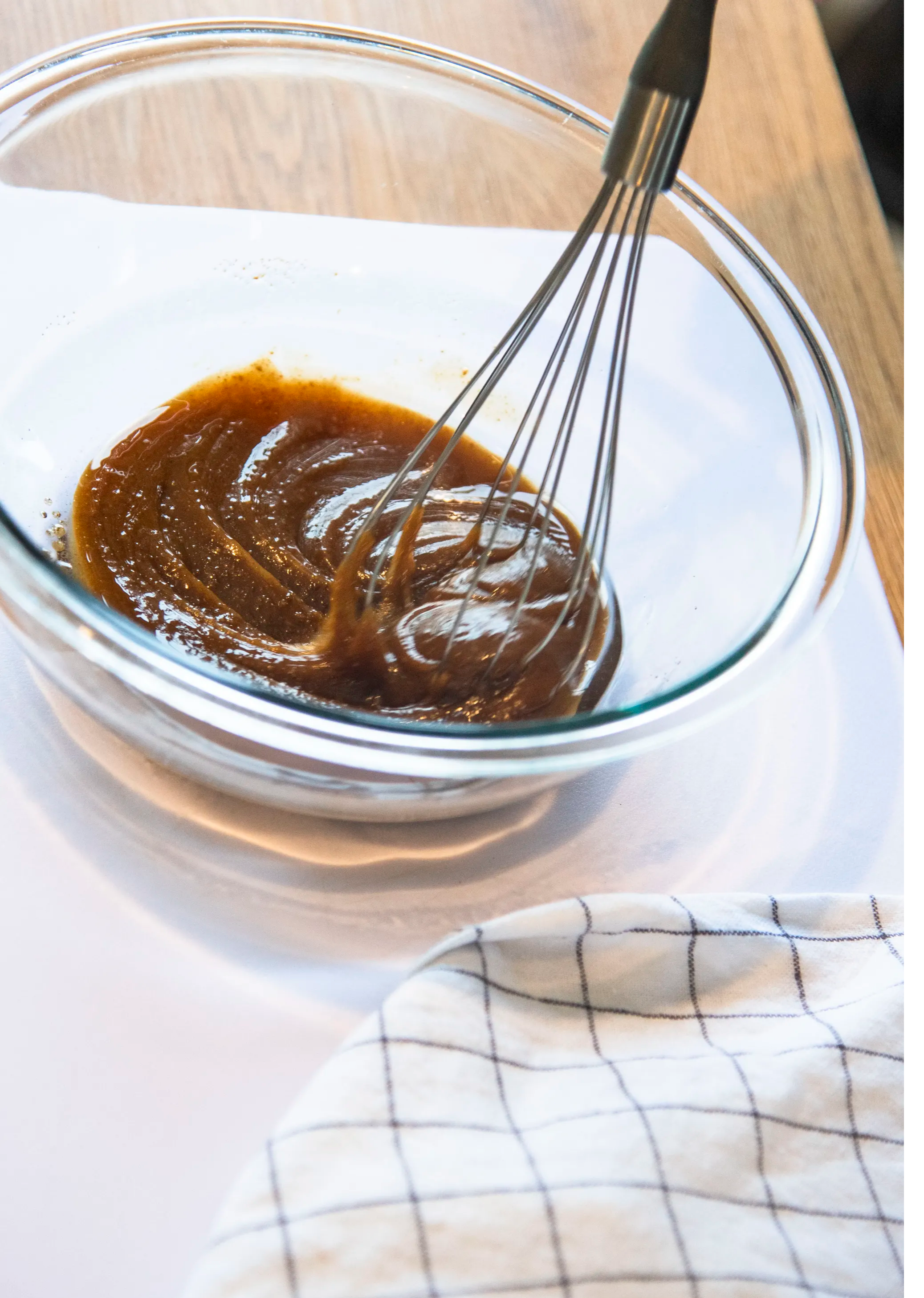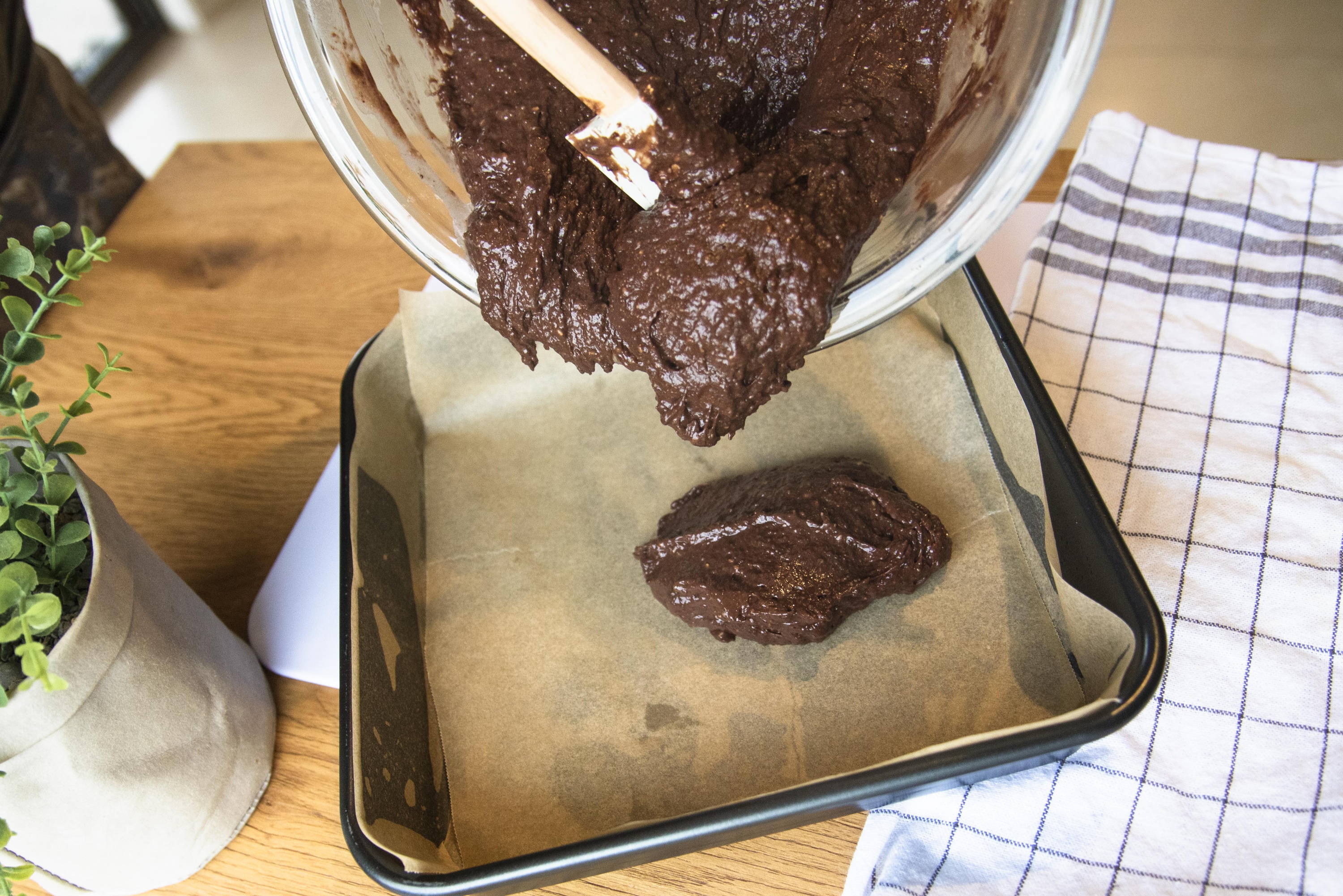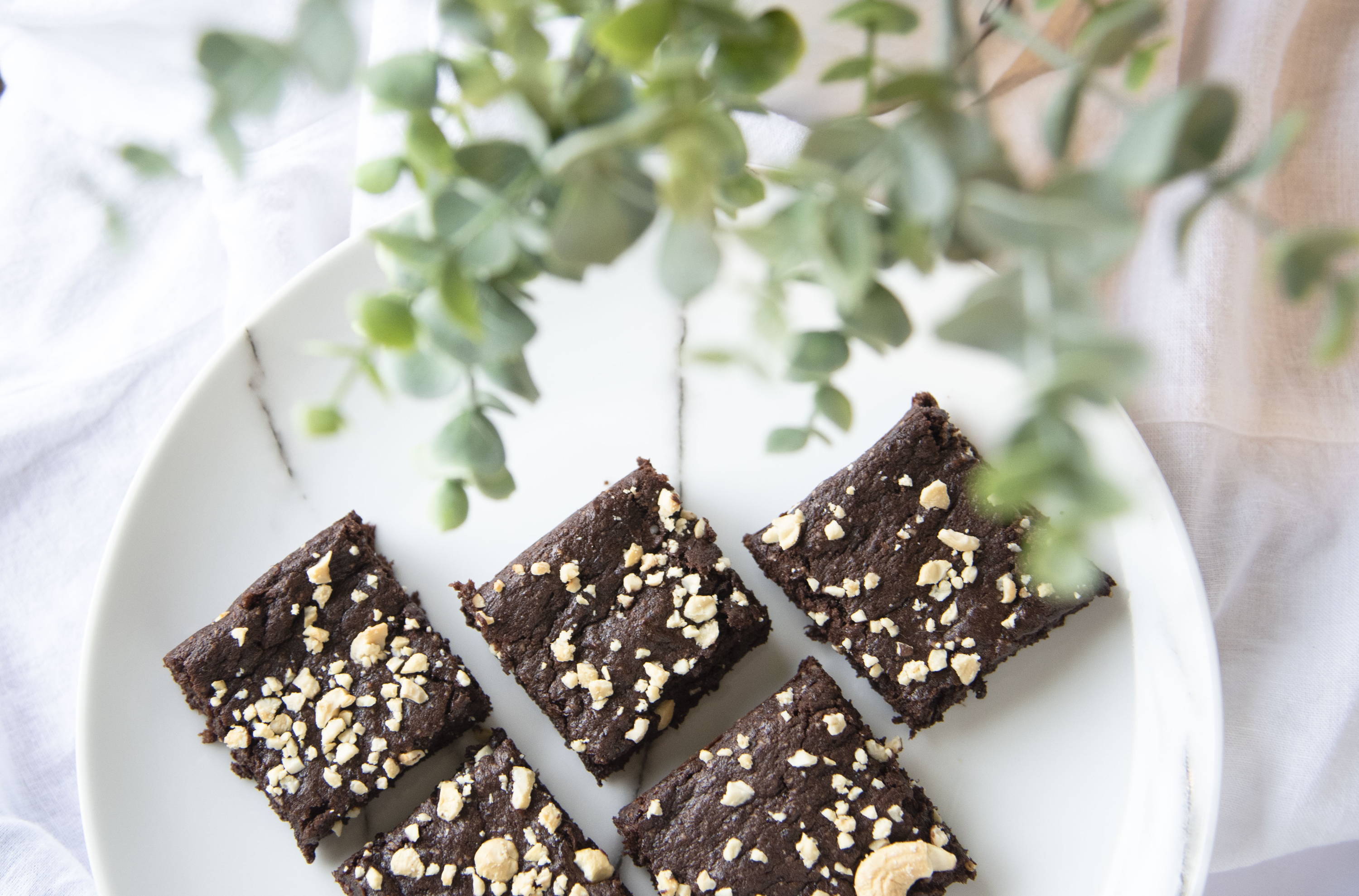 ---
We hope you love these as much as we did.
Be sure to tag @amazingoilsmagnesium if you choose to make these for yourselves!