MAGNESIUM PRO VS NATURAL MAGNESIUM
It's one of our most popular questions. What is the difference between Magnesium Pro and the Natural Magnesium?
---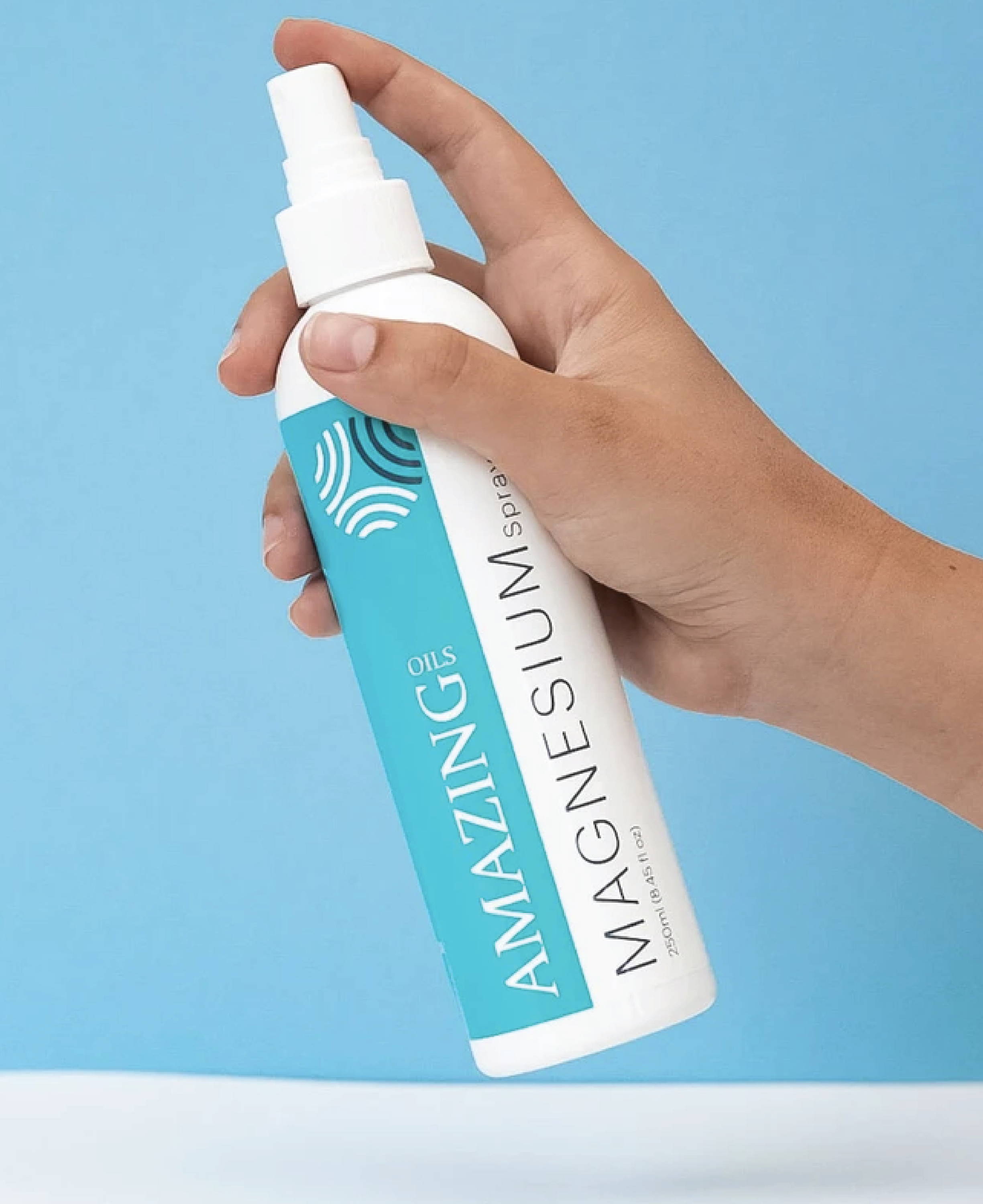 Easily spotted by its blue label - is the very first range we introduced into the market at Amazing Oils. True to its name, the Magnesium Oil Spray is a totally natural, organically sourced magnesium chloride which is tested, filtered and bottled.
As it is a natural product some minute trace elements provided by mother nature remain which can include minerals such as Potassium, Calcium, Sodium, Bromine and Iodine.
Our Magnesium Pro is specially formulated using pharmaceutical grade Magnesium Chloride. It's been 'reverse engineered', meaning the natural magnesium chloride is broken down in a lab and then manufactured into the product. It's also TGA listed for pain relief and oral use.
Due to the removal of trace elements in the lab, the Pro can actually work faster than the Natural in reducing symptoms and fast relief from strong pain. This is what it was scientifically designed for!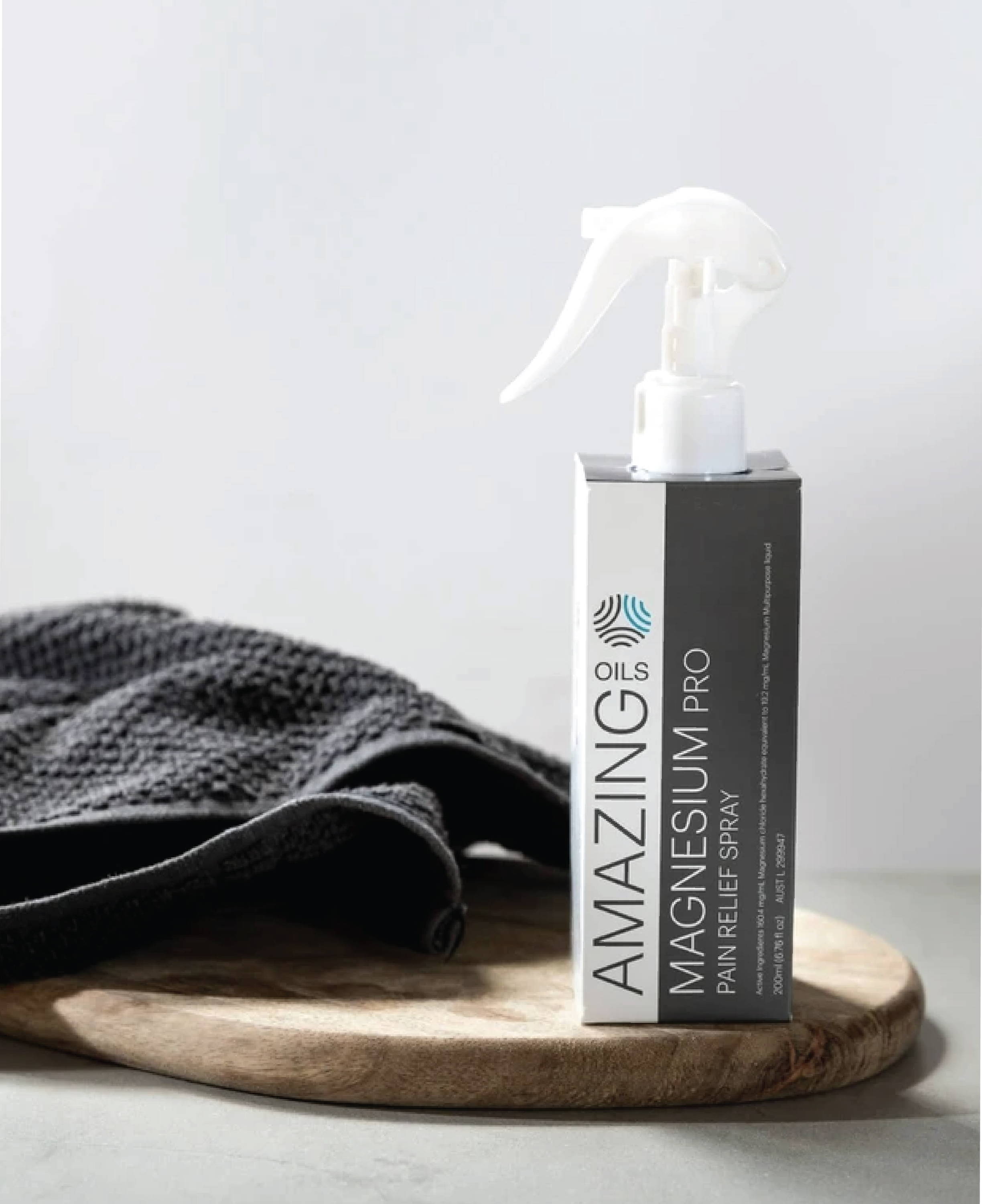 Rest assured - we have done the tests and both have similar amounts of elemental magnesium! So which is better? It all comes down to your personal choice.
Some of our customers lean more towards the Magnesium Pro if they have sensitive skin, as it was formulated to cause less irritation. It also has a trigger spray nozzle making it easier to apply in tricky spots. Others prefer the OG Amazing Oils product, Natural Magnesium Oils Spray because it's 100% organically sourced Magnesium with no manufacturing in labs.
Not sure which one is for you? Read some of our reviews.
I almost could not lift my right arm or turn my neck without pain . . By using Magnesium Pro just two sprays daily and seeing an osteo (who is now stocking these products) I am 95% pain free and mobile again!" - Dawn K.
Magnesium Pro
Instant relief! After reading other reviews, I just knew I had to give this a go to relieve my restless legs. The very first night I used it, I got results! Thanks to this product, I'm now symptom-free of restless legs and enjoying restful sleep! - Lucie M.
Natural Magnesium 
---
---
The differences between Pro and Natural:
NATURAL

PRO

Organic

Scientifically formulated

Primary Use: To raise magnesium levels and
combat symptoms of deficiency

Primary Use: To provide relief from strong pain, fast.

Natural consistency

Designed to reduce oiliness

Pump nozzle spray

Trigger spray